Tags: apiedit, Visual edit

Tags: apiedit, Visual edit

Line 15:
Line 15:
 

== '''Server:''' ==

 

== '''Server:''' ==

 

[[File:Unknown-3-0.jpeg|thumb|192x192px|CosmicPVP official logo.]]

 

[[File:Unknown-3-0.jpeg|thumb|192x192px|CosmicPVP official logo.]]

−

Preston owns a server along with Woofless called, CosmicPVP. CosmicPVP is known for originally creating many custom enchantments, and making the Faction game mode more interesting. Woofless and TBNRFrags records on the server, and has a Faction series on the server, and uploads daily. It's one of the most popular series' on the PrestonPlayz channel. The system of the server is like a normal Faction server, but there are custom items such as the Chemical TNT. <span>PRESTON IS BAE PRESTON IS BAE PRESTON IS BAE PRESTON IS BAE PRESTON IS BAE PRESTON IS BAE PRESTON IS BAE PRESTON IS BAE PRESTON IS BAE PRESTON IS BAE</span>

+

Preston owns a server along with Woofless called, CosmicPVP. CosmicPVP is known for originally creating many custom enchantments, and making the Faction game mode more interesting. Woofless and TBNRFrags records on the server, and has a Faction series on the server, and uploads daily. It's one of the most popular series' on the PrestonPlayz channel. The system of the server is like a normal Faction server, but there are custom items such as the Chemical TNT.

 
 
 

== '''Friends:''' ==

 

== '''Friends:''' ==
---
Revision as of 03:15, 19 April 2015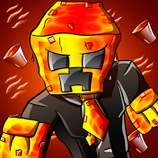 Preston or TBNRFrags is a 21-year-old YouTuber that owns 3 channels similar to Lachlan and Woofless.The Main channel is for for CS:GO, Black Ops etc. The other channel for Minecraft, and his third channel which is preston gamez, he has yet to post content on this channel. He uploads daily on two of his channels, as well as streaming occasionally on his Twitch Account. His Minecraft skin is a lava mob originally with no face but later on Preston added a creeper face to it.
PrestonPlayz created his YouTube channel in July 4th 2012, and since then, he has gained over 1,200,000 subscribers. He has also done a 'Draw My Life' video for his 1,000,000 subscribe special. He owns a Faction server with Woofless, called CosmicPVP, and he records on it, and uploads daily content on the server.
IP is cosmicpvp.me
Personal Life:
Preston's birthday is May 4th, and has 3 brothers and 1 sister. His older brother, Daka was in the U.S. Navy, and he came back safe and alive. His younger brothers are Joshua and Caleb, and both have appeared in a video at least once on the channel. He also has a cousin that has been featured in a Parkour video as well. His ex-girlfriend was Sara, and she was featured in multiple videos as well. It is now confirmed that they have broken up, and the reasons are unknown. Preston is also adopted when he was young, by his birth-moms' new boyfriend. However he still lives a great life with his family.
History:
Preston originally created a channel for games such as CoD and Black Ops. At the same time, he made a second channel named PrestonPlayz where he played Minecraft only. Since then, both channels got famous, but the TBNRFrags channel was growing faster. However, the places switched over when Minecraft became a huge hit in 2014, and many Minecraft fans stormed over to YouTube, demanding some Minecraft content. Then, the PrestonPlayz channel overcame the TBNRFrags channel, and the channel hit the million subscriber mark faster than the main channel.
Server: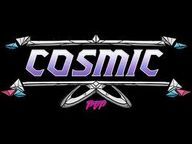 Preston owns a server along with Woofless called, CosmicPVP. CosmicPVP is known for originally creating many custom enchantments, and making the Faction game mode more interesting. Woofless and TBNRFrags records on the server, and has a Faction series on the server, and uploads daily. It's one of the most popular series' on the PrestonPlayz channel. The system of the server is like a normal Faction server, but there are custom items such as the Chemical TNT.
Friends:
These are people that he often records with.
Series:
These are the series' Preston has played or is playing right now.
Mad Pack 2 w/Lachlan
Crazy Craft
Blood and Bones w/Woofless and Vikkstar123
Mod Battles
Pixelmon w/Woofless
Hunger Games
How to Minecraft
Factions w/Woofless
Mod Showcase
Jail Break
UHC
Community content is available under
CC-BY-SA
unless otherwise noted.